Does anyone here use roland cloud? If so, what do you have and what do you think?
So far I've got the XV5080 and SRX dance. I had a majority of it back when I had my Xp30 and it's nice to have all of those sounds again, but overall, I find them kind of underwhelming. It's a good starting point that does require some massaging or reprograming to get to sound nice, but I also find the architecture much more basic than I remembered too.
Of course we're talking 22 years ago now?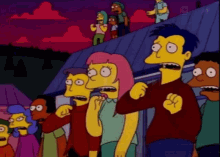 In contrast, I've gotten way more mileage out of my M1, wavestation plugins and I'm looking forward to getting the Triton vst. I do want the JD800, D50 clouds too, but from what I've been reading on gearslutz, the JD800 zenology (?) is the same underlying tech / programming as the VST and I think I'd prefer editing the zenology version to the VST. The zenology isn't traditional, it's more like a modern VST and I really enjoyed the demo. The VST is a simulated interface and I dont know, but it doesn't look fun. I was thinking about getting the 303, I've been having some fun with it and maybe some other boxes and synths.