Here be the thread to discuss non-harmonic handiwork.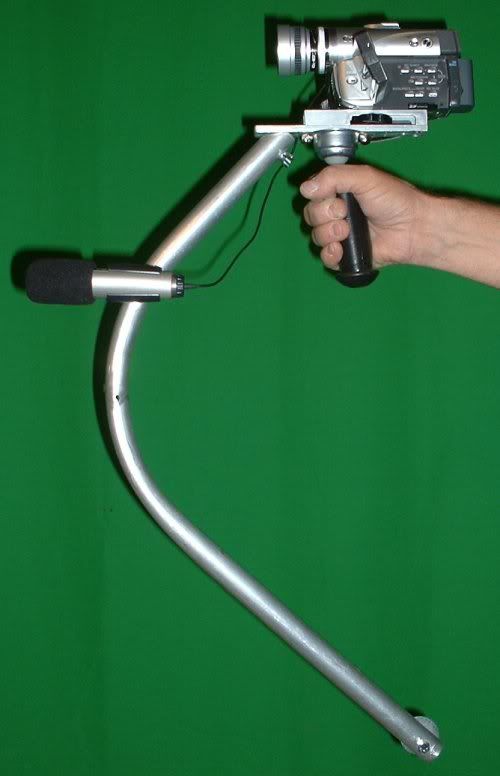 Here's one of my brain farts that actually made it to tangibility. It's a reverse engineered SteadyCam JR. A partial parts list: 18" of ½" EMT thin wall conduit, a ¼" X ¾" bar of aluminum, a piece of alum. "U" channel, a bicycle grip with a wooden dowel shoved into it, and the super secret gizmo that makes it work, which is a nylon/ball bearing "transfer ball" of the type used in material transfer tables. Got this one from McMaster Carr for $5.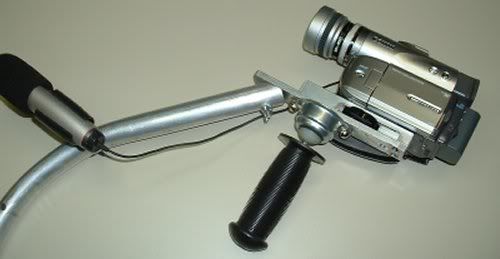 I tapped a threaded hole in the nylon ball & attached the handle grip to it with a threaded rod. I 'milled' the slots in the top channel with a cheap bench top drill press and an equally cheap X Y drill press vice. (I did pop for a couple of actual end mill bits.)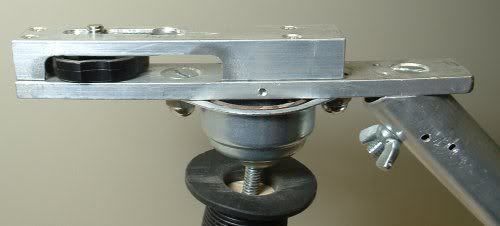 I didn't bother with buffing out scratches or trying to make it pretty. For years, I've planned to get started with anodizing. Instead, I think I'll put an old oven in the garage and try powder coating. Much less nasty chemo. And I've already got an old oven.
I balance it with a few washers attached to the bottom of the 'spar', and 'center' it by sliding the camera fwd/back/side to side on the mounting plate. Theory: it works by moving the center of gravity out of the inside of the camera, placing it just below the center of the nylon ball. It reduces camera shake in moving shots dramatically. The wide angle lens helps, too.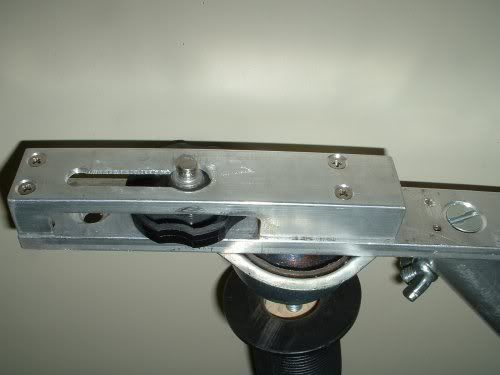 It doesn't look like it would do much of anything, but the results are amazing. Somewhere, in a stack of DV tapes, I have some test footage where I ran around with it through hallways and up and down stairs. The video looks like you're in a little airplane flying through the building. I'll post it, if it turns up…
Next: one of these days, I'll exhibit my homemade 20' jib crane with remote tilt/pan head.