Got me a good deal on this used apparatatatus: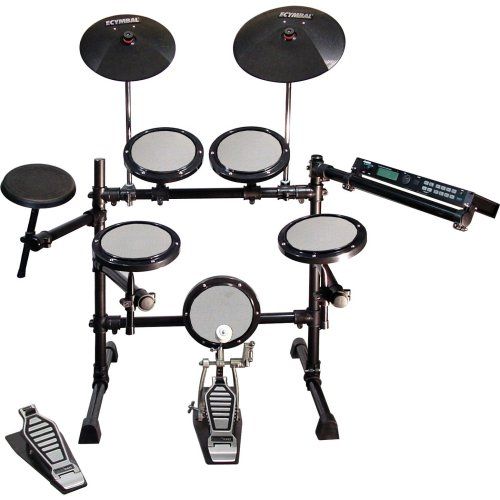 It's in pretty good shape, just a few scuffs. Not bad at all for something that's meant to be walloped upon in the normal course of events. The Alesis DM5 brain is still considered perfectly adequate for live and recording work, but of course in addition to the built-in sounds I'll also use it to control VSTs. I don't like the mesh heads, especially on the kick trigger, they're all too loose. But they may just be worn out & need replacing. I guess I really don't know how mesh heads are supposed to feel, but these don't feel at all like real drums.
It has several empty trigger inputs, so, here's what I'm thinking...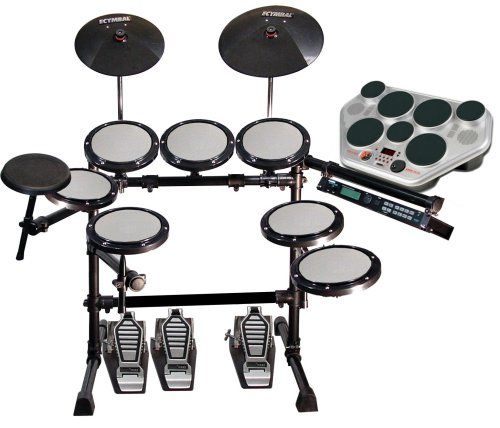 I know, Iz dubble bass rowdy yahoo, so sue me. Prog rockers use double basses, you know... I already have the pedals lying around, and it should be pretty easy to stick piezo triggers into them & loose the beater part. They'll be faster that way too.