thread necrar for iPad Pro !!1
collectively, tech reviewers seem to like the huge screen and can get some 'work' done. still, its not a laptop replacement and they have a difficult time recommending it over a normal size iPad for most people
here's an interesting review of the iPad pro:
http://arstechnica.com/apple/2015/11/ip ... -ios/4/#h2
the best part of the ars technica review is the benchmarks comparing it to laptops and the conclusion at the end:
We're looking at MacBook Air-class CPU performance and MacBook Pro-class [integrated] GPU performance . . .

My biggest gripes with the iPad Pro are with the software rather than the hardware, and that means that most of them can be fixed . . . given a couple of iOS updates the iPad Pro has room to grow into a more versatile laptop replacement without necessarily giving up the things that people like about iOS.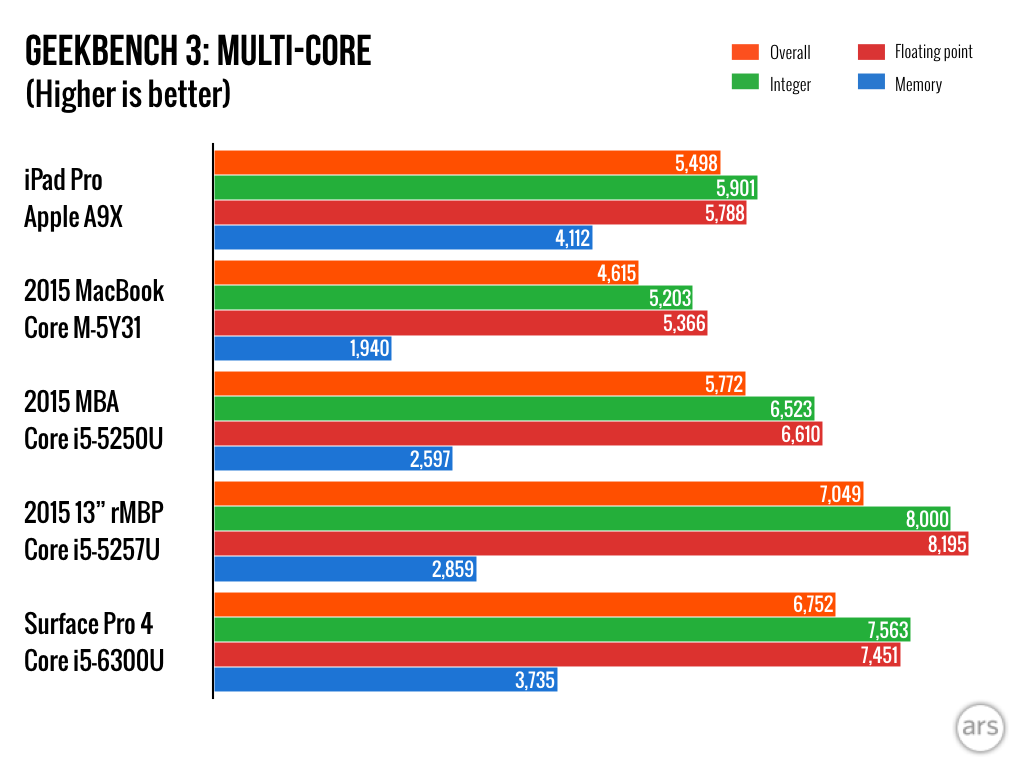 so basically, its huge and powerful. as full-screen synth/drum machine apps i think this has amazing potential, like the iPads before it
so in theory something like diva can run ok, maybe not quite in divine mode but it would run 3-4 instances on the next best mode on a macbook air (the iPad pro has a 2.25 dual core cpu).
the problem is still 4gb of unpublished ram. this is enough to meet the minimum specs of most sampler synths like omnisphere but 8 or even 16gb would be ideal (not to mention 128g of storage wouldn't be enough).
apparently the lightning connector can transfer at usb 3 speeds, so there's the possibility of high speed peripherals now. there are external hard drives for iOS but they're mainly wireless:
http://www.macworld.co.uk/feature/iphon ... d-3579792/
here's iConnectAUDIO 4:
http://www.iconnectivity.com/products/a ... AUDIO4plus
here's an iOS file browser:
https://itunes.apple.com/ca/app/filebro ... 38545?mt=8
audio units (logic's type of plugins) are also coming to iOS devices:
http://9to5mac.com/2015/10/05/first-loo ... -plug-ins/
so there's a lot of stuff happening with iOS. with the iPad pro's huge screen, multitasking and powerful hardware, there's a lot of potential even if it doesn't replace your main daw