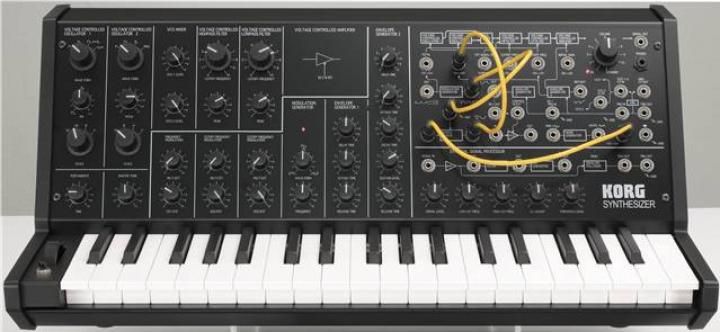 ... but those kiddie keys!
Yeah, I know, midi it to whatev, but, come on, Korg! Just leave em off if they can't be the proper size. sheesh.
Which led me to think: "Well, at that price, I'll wait for a used one, saw off the chicklets and rack it myself." But, if it's 86% of the original (569 mm wide), that comes to about 19.26". Now, the inside distance of a 19" rack is about 18". Depending on how far the innards sprawl inside the case, wouldn't it be a kick in the arse if they made it 'just a tad too big' to rack mount it?
Although it's buttugly, it's more synth than a MiniMoog. But it's still not as good as the Odyssey (yes, I thought the Ody filter sounded fine). Who has the mfr rights to all that ARP stuff? All I can find out about that is that CBS bought the rights to the 4-Voice Piano and Chroma.
I think a rack/tabletop sized Odyssey would be a hit.
I Thank You!