Way cheaper than hiwatt resistors, this DIY Switchable Load thingy comes mounted on a piece of luxurious unfinished scrap oak with a handy hole at one end for hanging on a nail out of the way (nail not supplied).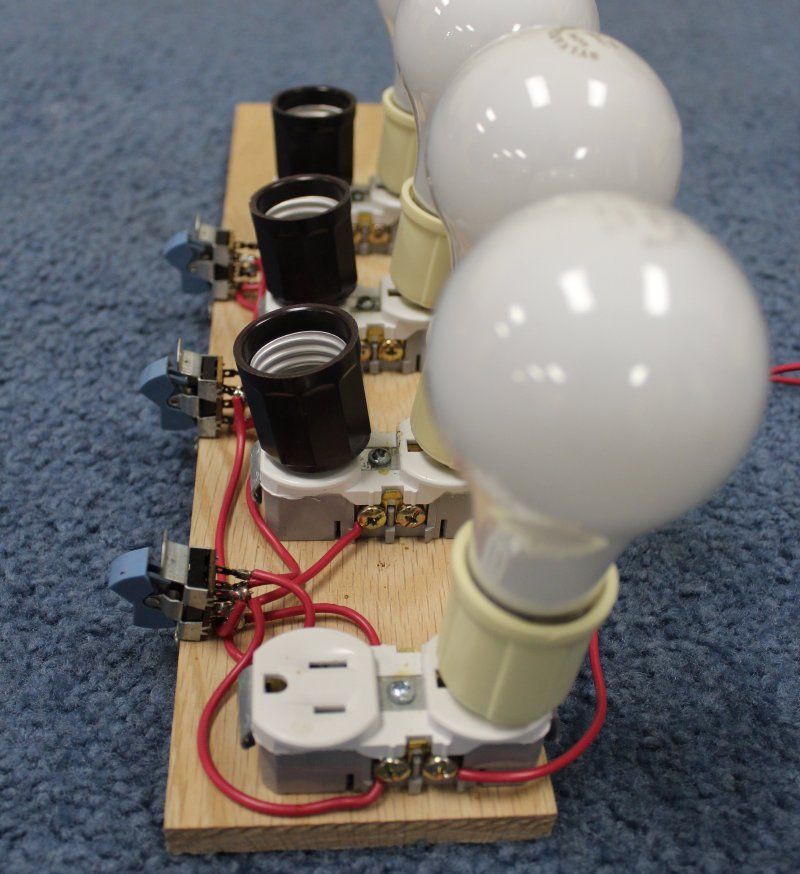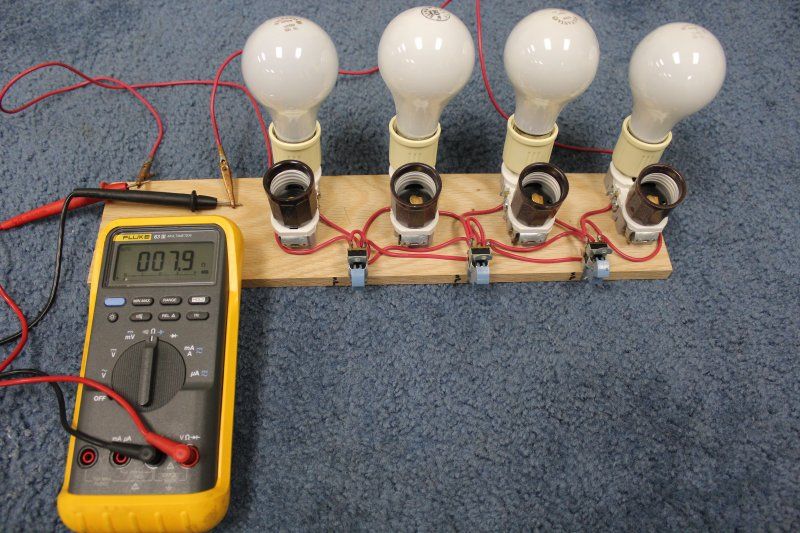 The switches select series or parallel between each duplex socket. By setting the switches and selecting different bulb wattages, the cost conscious geek can supply almost any resistance with plenty of power handling capability for testing amplifiers without speakers attached. For instance, a 60 watt bulb measures around 16Ω DC resistance, so 2 of them in parallel results in 8Ω with 120 W of cheap power handling ability.
It does have a few drawbacks. The resistance of the bulbs increases with temperature, so you want to measure the output current from time to time, or preferable continually. But if you don't test amps any more often than I do, it's a reasonable compromise.
Also handy for testing rechargeable batteries to see if they live up to their amp-hour claims, which is why I originally made it.