.........................

BEHOLD.

..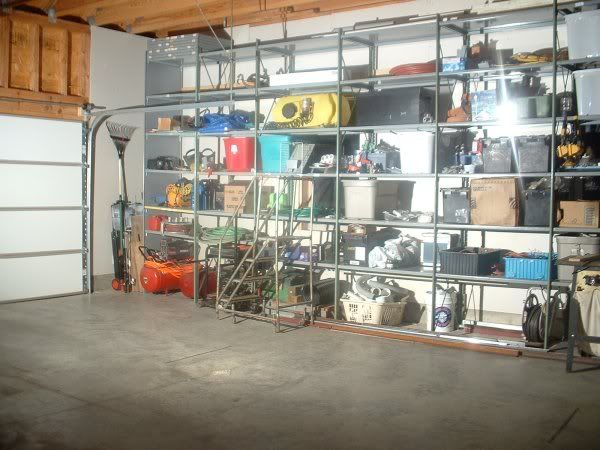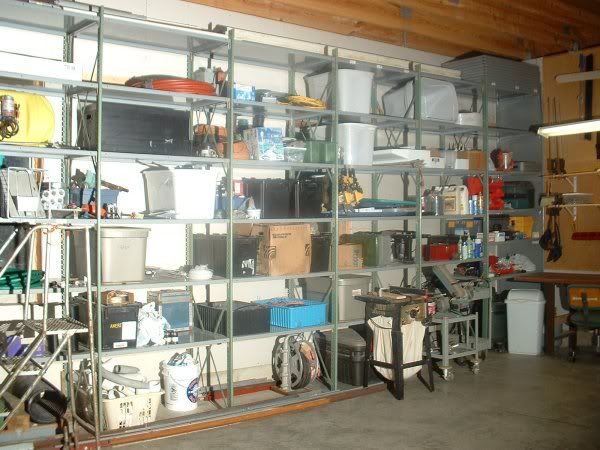 Envy. U haz it.
But still, only about 8% of my stuff is enshelvenated. Fortunately I have space for that many shelves again at the south end of the garage. Unfortunately the Wife says "All the southern shelves are belong to me".
Sorry about the un-artistic quality of the pics, but it's late, and I haz post-weekend depression. You're lucky I set up a slave flash.